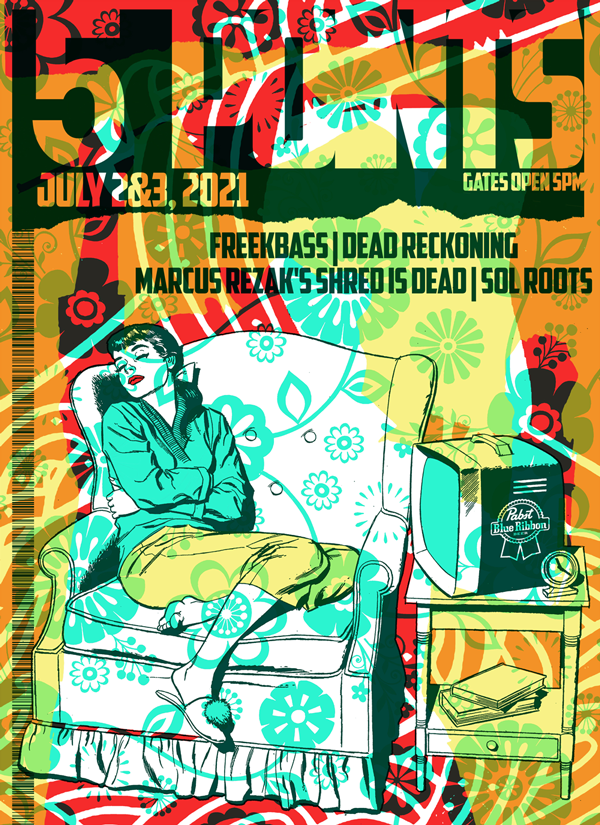 The 4th of July is all about
In-dead-pendence and Free[k]dom.
Wasena Park, July 2-3.
5PTS Outdoors concerts at Wasena Park are in full swing and ready to celebrate freedom and 'freekdom' this July 4th weekend. Friday, July 2, we'll get down with Grateful Dead covers from local legends, The Dead Reckoning and Sol Roots. Saturday, July 3, features "The New Spiritual Warrior for the Funk," Freekbass, and good-vibe virtuoso, Marcus Rezak with his Shred Is Dead.

Friday, July 2: The Dead Reckoning w. The Sol Roots Band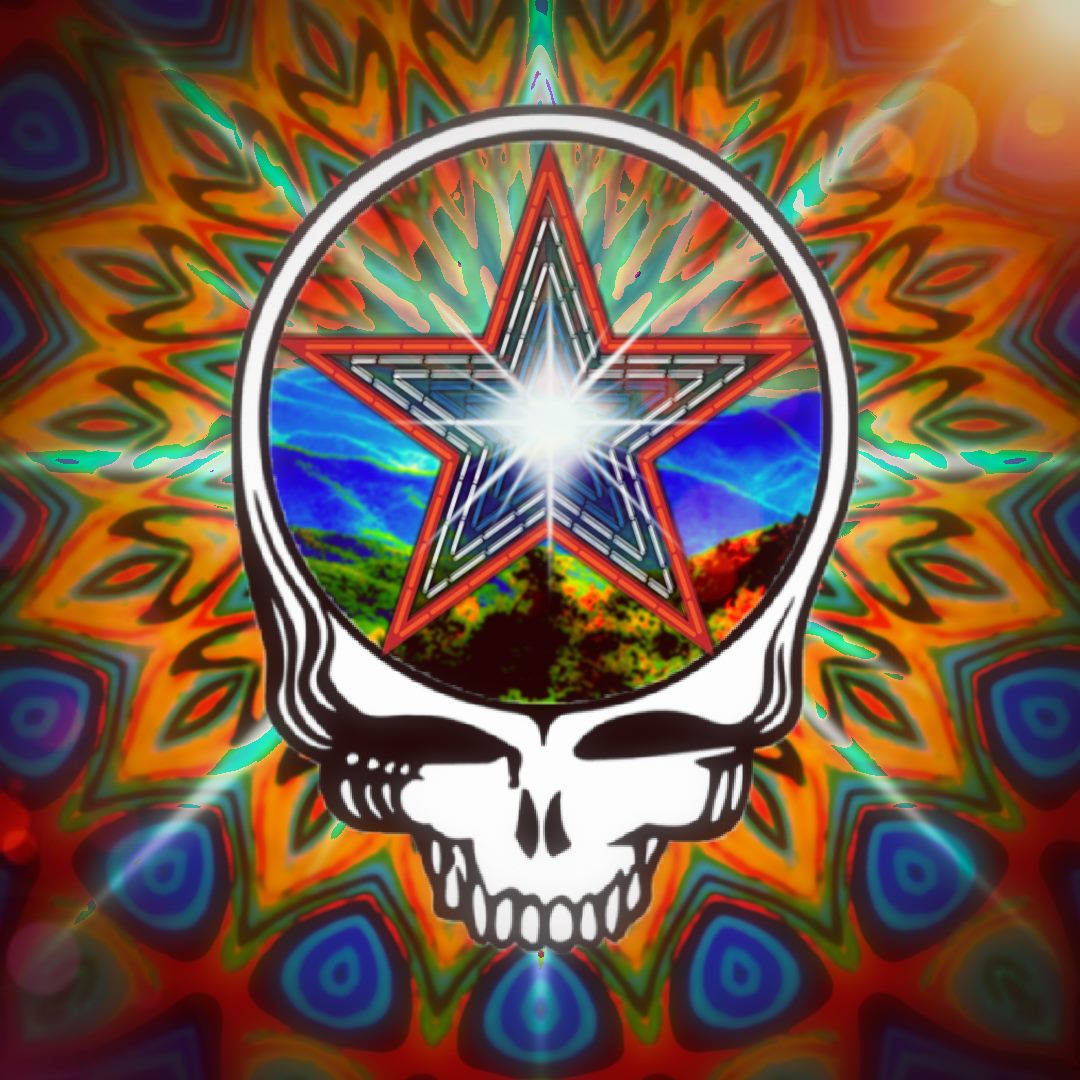 Founded in 2016, The Dead Reckoning is a bundle of professional musicians from VA who love and perform Grateful Dead and Dead inspired music. Dead Reckoning shows have quickly become a prime destination for lovers of Grateful Dead-centric music.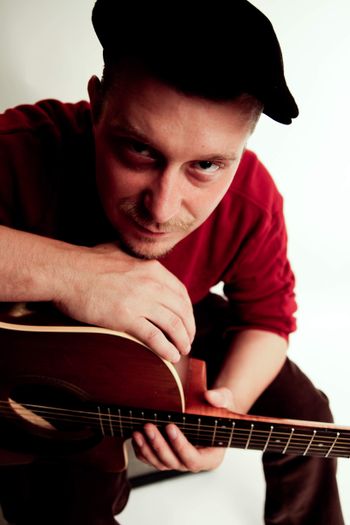 The Sol Roots band performs a mix of raw funk, deep blues, energetic rock, greasy soul, and hypnotic grooves. Sol is a guitarist and vocalist who has toured with many roots, funk, blues and soul legends around the world as a part of Music Maker Revue. Paying homage to the greats, and with a love of Universal Music as the guiding light, Sol steps out on a path with his own unique, powerful voice and a talented band of musicians.
Saturday, July 3: Freekbass w. Marcus Rezak's 'Shred is Dead'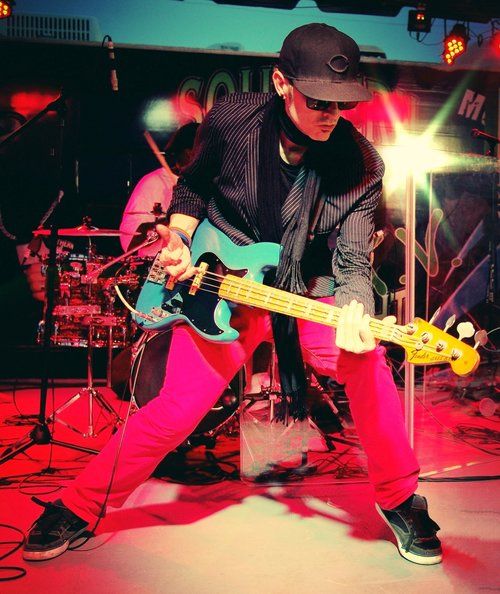 Freekbass is one of the world's great bass players. He has been on the cover of Bass Musician Magazine, Bass Guitar Magazine/UK, three times, and has been featured in Bass Player Magazine numerous times. He has hosted master classes at "Bass Player Live" in Los Angeles and New York and "The London Bass Guitar Show". And along with these bass superpowers, Freekbass has a funk music pedigree that is authentic. He has worked alongside funk legends, Bootsy Collins (who gave him his nickname during a studio session) calling Freekbass "The New Spritual Warrior for the Funk" and keyboard icon, Bernie Worrell, who guested on many of Freekbass' albums and live projects.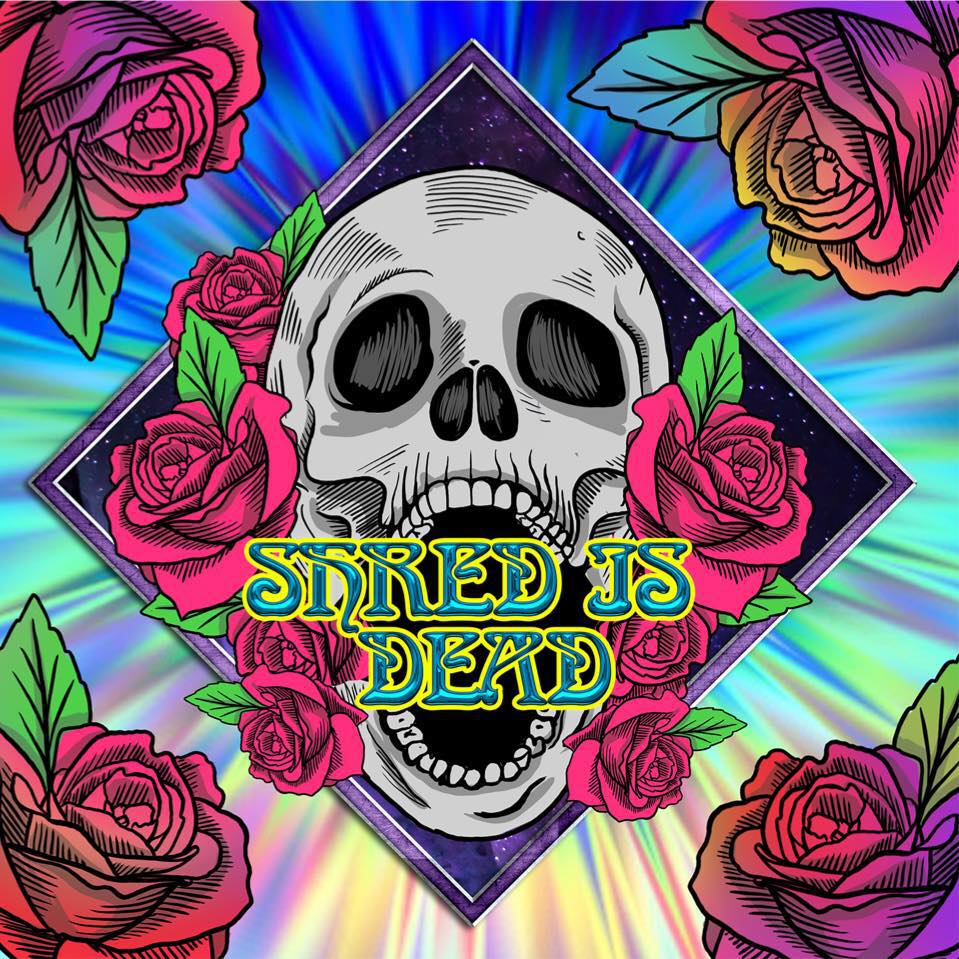 Shred Is Dead brings progressive instrumental and vocal performances of The Grateful Dead & Jerry Garcia Band, harvesting a pure blend of inspirational jams and fierce rock n roll. Led by guitarist Marcus Rezak with an all-star group of musicians from across the universe: John Kimock (Mike Gordon Band), John Colman (Muscle Tough), and Scott Hannay (Wild Adriatic). "I like to take the Grateful Dead and make it a little more high-octane, a little faster and a little more energized." ~Marcus Rezak
Mojo Sauce Hornsmen
Forged in the heart of a dying Sun, Mojo Sauce Hornsmen are a highly skilled team whose mission is clear: Enhance your sound.
5 Points Power Hour
Gates open at 5:00pm, and you'll want to be Johnny-on-the-spot to pick your best seat and cash in on our special Power Hour deal: $5 drafts from Bell's Brewery from 5:00-6:00pm. Set your alarm and pack the car the night before to make sure you're there on time.
5 Points Pre-party at The Green Goat
Join us for lunch at The Green Goat for the official 5 Points Outdoors pre-party. The Green Goat will be offering specials on food and beverages. You also might catch some of our staff handing out 5 Points and Bell's Brewery swag.

5 Points Exclusive Deals
5 Points Music Sanctuary is pleased to partner with Walkabout Outfitter's two locations around the Roanoke Valley to offer you a discount of $10.00 off a purchase of at least $50. Please show this coupon at checkout to receive the discount.
122 Blocks and So Much to See!
The 122 blocks that make up Downtown Roanoke represent the heart of our region. Every time you step out to explore, you'll find something new to see and experience. From the oldest, continuously operating Farmer's Market in the state, to our unique Restaurants, Shopping, and Cultural opportunities, the options are endless.
Visit Virginia's Blue Ridge Recommendations
From urban delights to small town charm; from front row at the symphony to rugged outdoor recreation, Virginia's Blue Ridge features countless opportunities for fun and adventure. We hope you'll stay a few days and explore this part of Virginia's mountains.
We Remain Committed to Safety

In an effort to stay safe and healthy, masks requirements are enforced along with efforts to ensure a properly distanced experience. 5PTS staff will be working diligently to ensure a welcoming and comfortable event for everyone. For more information about our safety protocols, please click HERE.